Roxhill Webinar: Coronavirus - life on the national travel desks
Roxhill Media Travel Webinar, 23 March 2020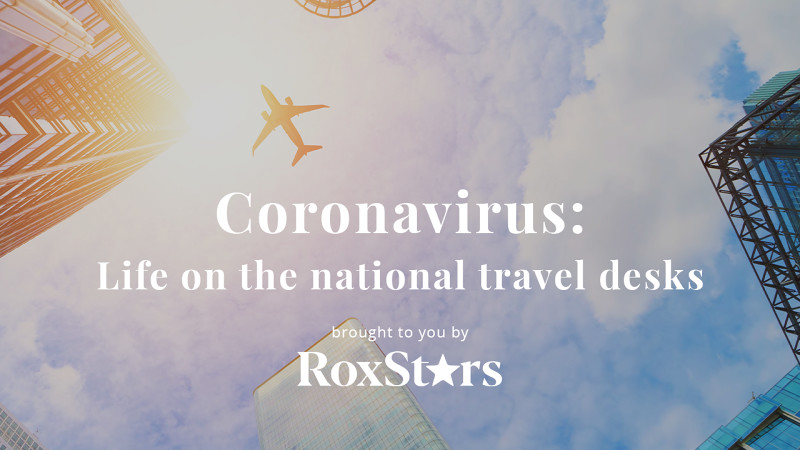 Join
Claire Irvin
- Head of Travel at The Telegraph,
Chris Haslam
- Chief Travel Writer at The Times & Sunday Times,
Jane Dunford
- Travel Editor at The Guardian, and
Tom Robbins
- Travel Editor at The Financial Times for a discussion on:
Coronavirus: life on the national travel desks
Join our webinar with four leading national travel journalists and editors to discuss how they are dealing with travel coverage during the global pandemic, and how you can best work with them.
Register for our webinar and participate in the chat, ask questions and gain insight into how you can be better prepared to pitch and secure coverage in the current climate.
The Speakers
Claire Irvin
is one of the UK's most exciting and dynamic magazine editors, with experience across a rich breadth of magazine readers, and author of the bestselling novel Cougars. Claire is head of Travel at The Telegraph
Chris Haslam
is the multi award-winning chief travel writer at The Sunday Times.
Jane Dunford
is an experienced editor, journalist, author, copywriter and content provider specialising in travel, lifestyle and wellbeing.
Tom Robbins
has been the FT's Travel Editor since 2010 and was named Travel Journalist of the Year at the 2019 Press Awards. He was previously travel editor of the Observer, motoring editor of the Sunday Times and is the author of the book White Weekends (Bantam).
Book your place today:
Please contact our events team at events@roxhillmedia.com for cancellation, transfer and substitution requests.
Please note, this session will be recorded online.
The details you provide will be processed in line with the Roxhill's GDPR obligations. For information on how we handle your personal data please see our Privacy Policy.