Roxhill Webinar with Oliver Shah, Business Editor at The Sunday Times
Roxhill Media Business Webinar, 03 June 2020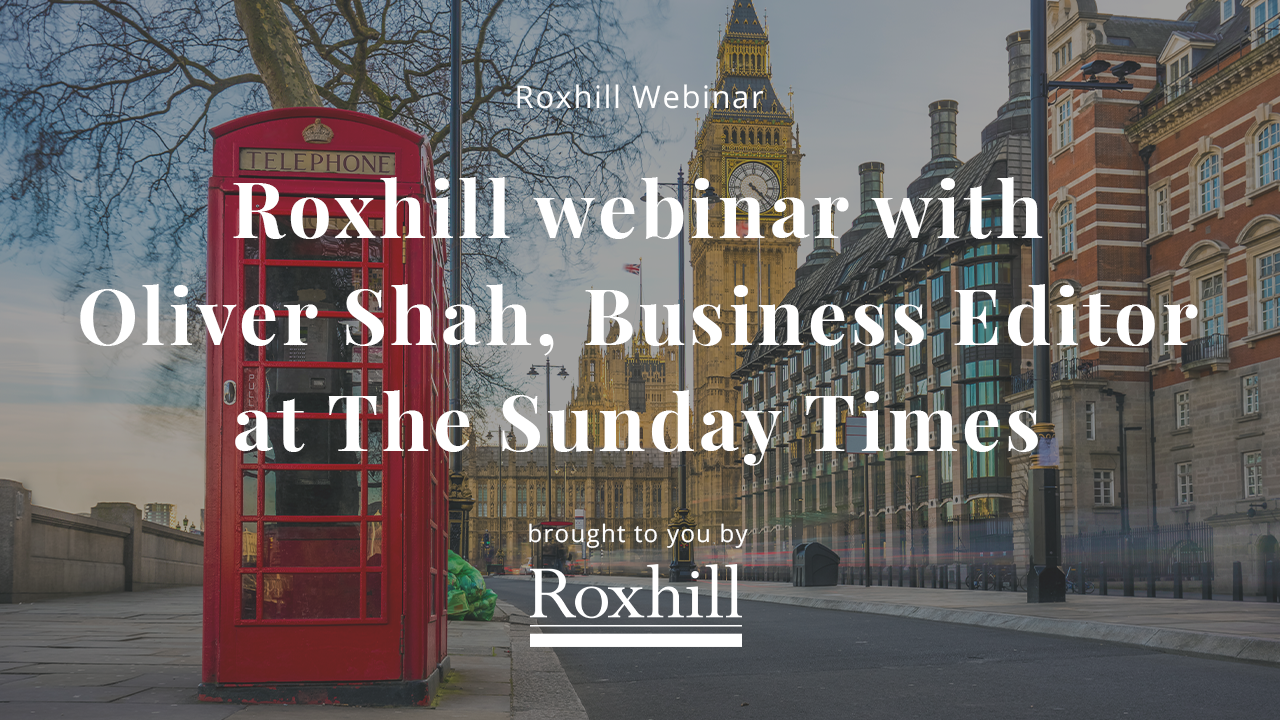 Join
Oliver Shah
- Business Editor at The Sunday Times, for a discussion on how his team is dealing with the lockdown and how the crisis is impacting the business news agenda.
Register for our webinar and participate in the chat, ask questions and gain insight into the communications challenges posed by the crisis.  
The Speaker
Oliver Shah
is one of the leading business journalists of his generation. He was named business journalist of the year at the 2017 Press Awards for his investigation into Sir Philip Green's £1 sale of BHS. He was also named business journalist of the year at the 2017 London Press Club Awards. His first book, Damaged Goods: The Inside Story of Sir Philip Green, the Collapse of BHS and the Death of the High Street was published by Penguin in June 2018. He was appointed Business Editor of the Sunday Times the following month.
Register now
Register for your free place today.
Please contact our events team for cancellation, transfer and substitution requests.
Please note, this session will be recorded online.
The details you provide will be processed in line with the Roxhill's GDPR obligations. For information on how we handle your personal data please see our Privacy Policy.