Roxhill Webinar: Everything you need to know about… Grazia
Roxhill Media Webinar, 01 September 2020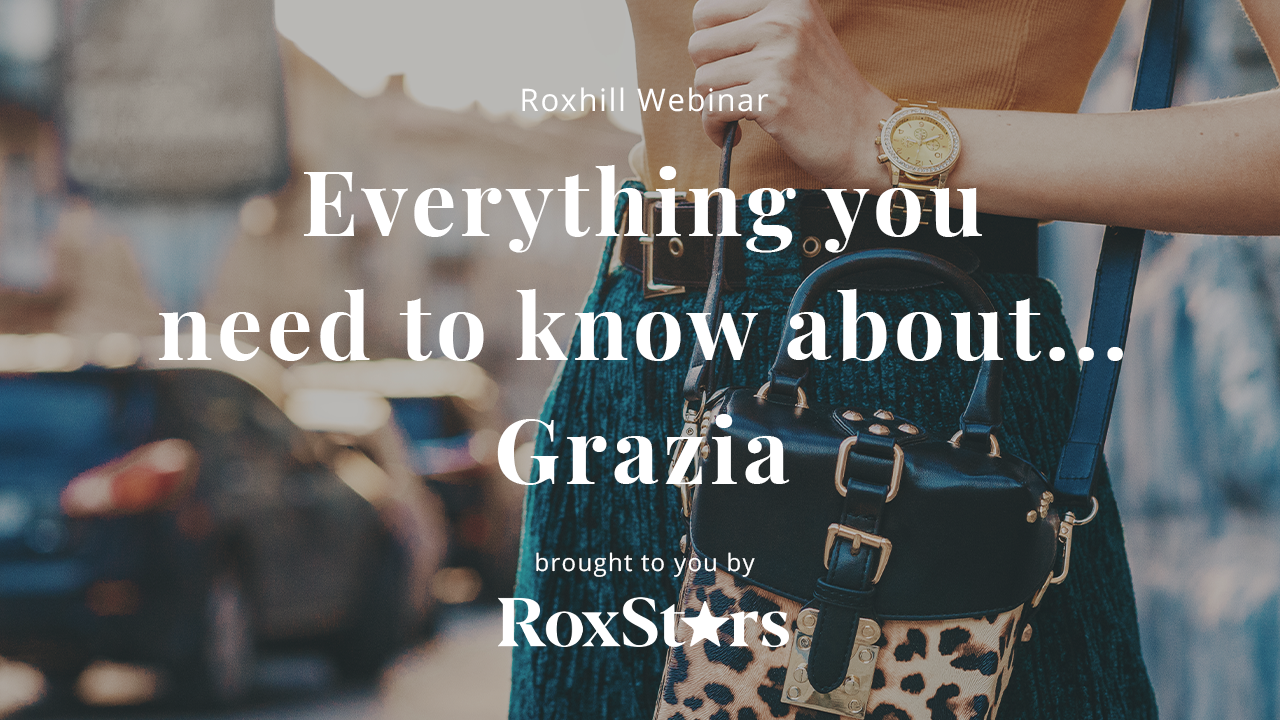 Everything you need to know about… Grazia

After a long summer of face masks and travel bans, what does the autumn have in store for women's glossy magazines, and what kind of stories will they be looking to run? The best way to know what to pitch for the new season is to talk to the person setting the agenda.

Join us for free at 10am on Tuesday September 1, as we talk to Hattie Brett, editor of Grazia magazine. We'll be finding out what her team are currently working on, the slots and pages they need your help with now, and how best to get their attention. You will also have the opportunity to ask your own questions.

Who is Hattie Brett?

Hattie is editor of Grazia. She started her career at Grazia in summer 2006, a year after its UK launch, and was responsible for the launch of Grazia Daily as well as heading up the features team. She went on to launch women's lifestyle website The Debrief in 2014 before heading to the Telegraph a year later, overseeing the fashion and luxury teams across all platforms.
Book your free place today.
Please email our events team for cancellation, transfer and substitution requests.
Please note, this session will be recorded online.
The details you provide will be processed in line with the Roxhill's GDPR obligations. For information on how we handle your personal data please see our Privacy Policy.