Roxhill Webinar: Everything you need to know about… How To Fail
Roxhill Media Webinar, 03 November 2020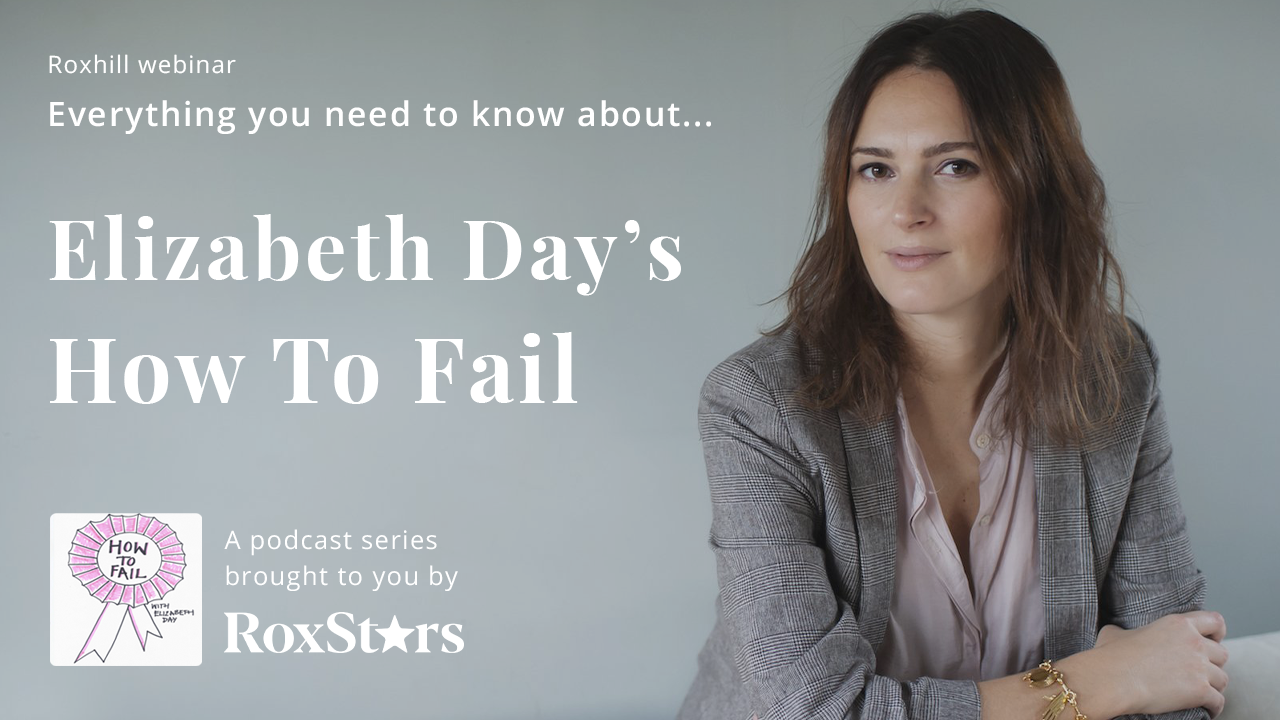 Everything you need to know about… How To Fail

Roxhill Media is delighted to introduce a new webinar series to celebrate the launch of our top 50 UK podcasts.

Join us at 10am on Tuesday 3rd November as we interview Elizabeth Day, bestselling author and creator of the award-winning podcast How To Fail. We'll ask how she selects her guests, how your clients can get involved in sponsoring the episodes, and talk about how PR failures, like any others, can lead to success.

Who is Elizabeth Day?

Elizabeth Day is an author, journalist and broadcaster. Her memoir, How To Fail: Everything I've Ever Learned From Things Going Wrong is a Sunday Times top 5 bestseller and has been described as 'life-changing' by critics. Her chart-topping podcast, How To Fail With Elizabeth Day, is a celebration of the things that haven't gone right and won the Rising Star Award at the 2019 British Podcast Awards.

Her latest book, Failosophy: A Handbook For When Things Go Wrong, brings together all the lessons she has learned, from conversations with the guests on her podcast, from stories shared with her by readers and listeners, and from her own life, and distils them into seven principles of failure.

Elizabeth is a columnist for You magazine in the Mail on Sunday and a feature writer for numerous publications in the UK and US including The Telegraph, The Times, The Guardian, New York Magazine, the Observer, Vogue, Grazia and Elle. She is a contributing editor for Harper's Bazaar.
Book your free place today.
We will be unable to take live questions during this webinar, once you have registered for the session please submit any questions for Elizabeth by emailing
events@roxhillmedia.com
Please email our events team for cancellation, transfer and substitution requests.
Please note, this session will be recorded online.
The details you provide will be processed in line with the Roxhill's GDPR obligations. For information on how we handle your personal data please see our Privacy Policy.