Roxhill Webinar: Everything you need to know about… Harpers Bazaar and Town & Country Magazine
Roxhill Media Webinar, 12 November 2020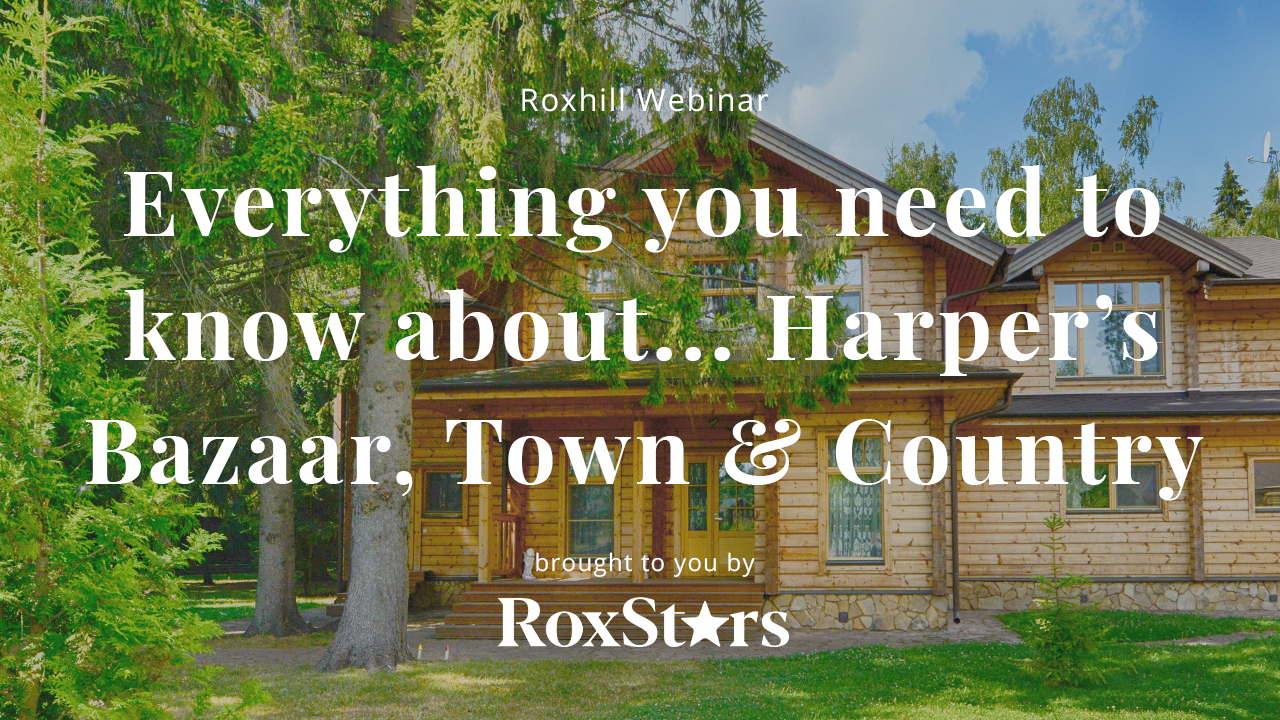 Everything you need to know about… Harpers Bazaar and Town & Country Magazine

One webinar, two titles: find out how Harper's Bazaar and Town & Country have been affected by the pandemic – and what both magazines are planning going forward – from their editor-in-chief Lydia Slater.

Lydia joins us at 10 am on Thursday 12th of November, and will also be discussing the correct contacts to target for each section of the magazine and how your pitches can get her attention, you will also have the opportunity to ask your own questions.

Who is Lydia Slater?

As the editor-in-chief of Harper's Bazaar and Town & Country, Lydia is responsible for overseeing its print, digital and experiential offerings.
Book your free place today.
Please email our events team for cancellation, transfer and substitution requests.
Please note, this session will be recorded online.
The details you provide will be processed in line with the Roxhill's GDPR obligations. For information on how we handle your personal data please see our Privacy Policy.