Roxhill Webinar in conversation with Lionel Barber, former Editor of the Financial Times 2005-2020
Roxhill Media Business Webinar, 17th December 2020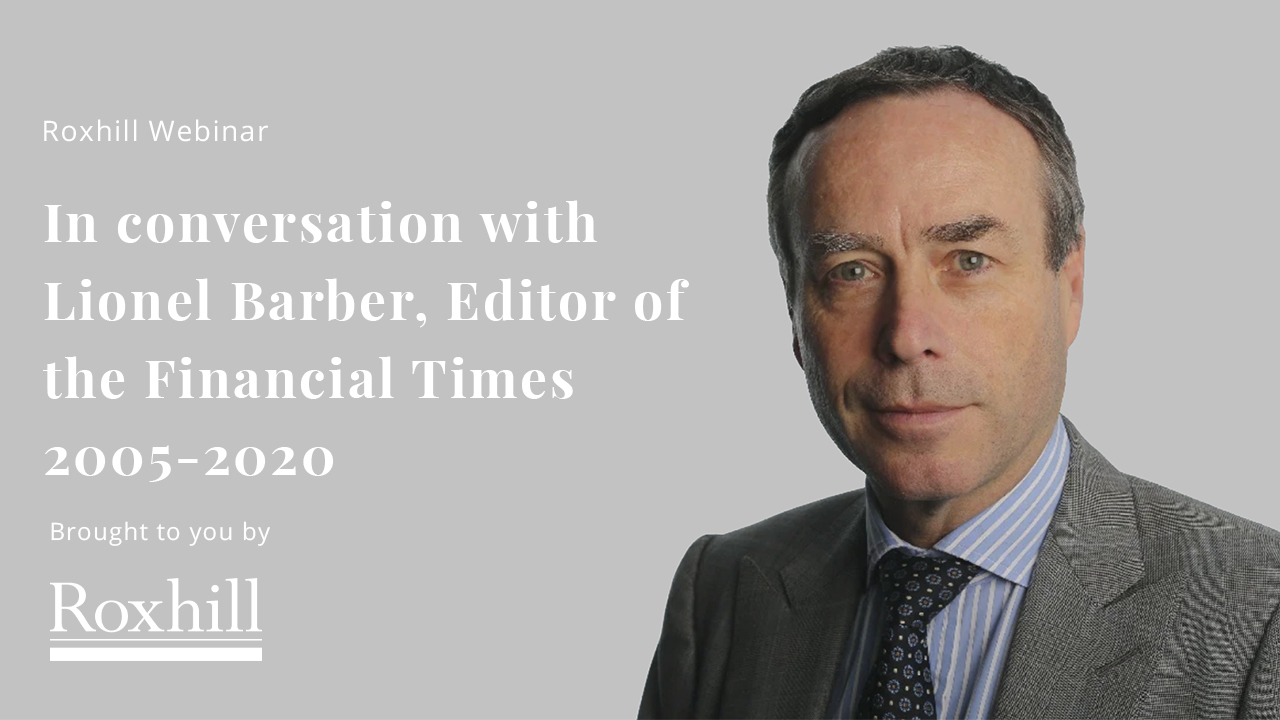 We are joined by
Lionel Barber
- the former Editor of the Financial Times.
Register now for our webinar on Thursday 17th December at 5:00 pm as we are joined by Lionel Barber, former editor of the Financial Times. 
Lionel will be discussing themes from his book The Powerful and the Damned including the digital transformation of the Financial Times, the future of the media and the role of communications.
The Speaker
Lionel Barber
is the former editor of the Financial Times. As editor from 2005 until January 2020, Lionel helped to transform the FT from a newspaper publisher into a multi-channel global news organisation. During his editorship the FT won many international awards for its journalism.
He has co-written several books and has lectured widely on foreign policy, transatlantic relations and economics. As editor, he interviewed many of the world's leaders in business and politics, including: US President Barack Obama, Chancellor Angela Merkel of Germany and President of Iran Hassan Rouhani.
Please contact Emilie for cancellation, transfer and substitution requests.
Please note, this session will be recorded online.
The details you provide will be processed in line with the Roxhill's GDPR obligations. For information on how we handle your personal data please see our Privacy Policy.