Roxhill Webinar with Katie Martin, Markets Editor at the Financial Times
Roxhill Media Business Webinar, 20th January 2021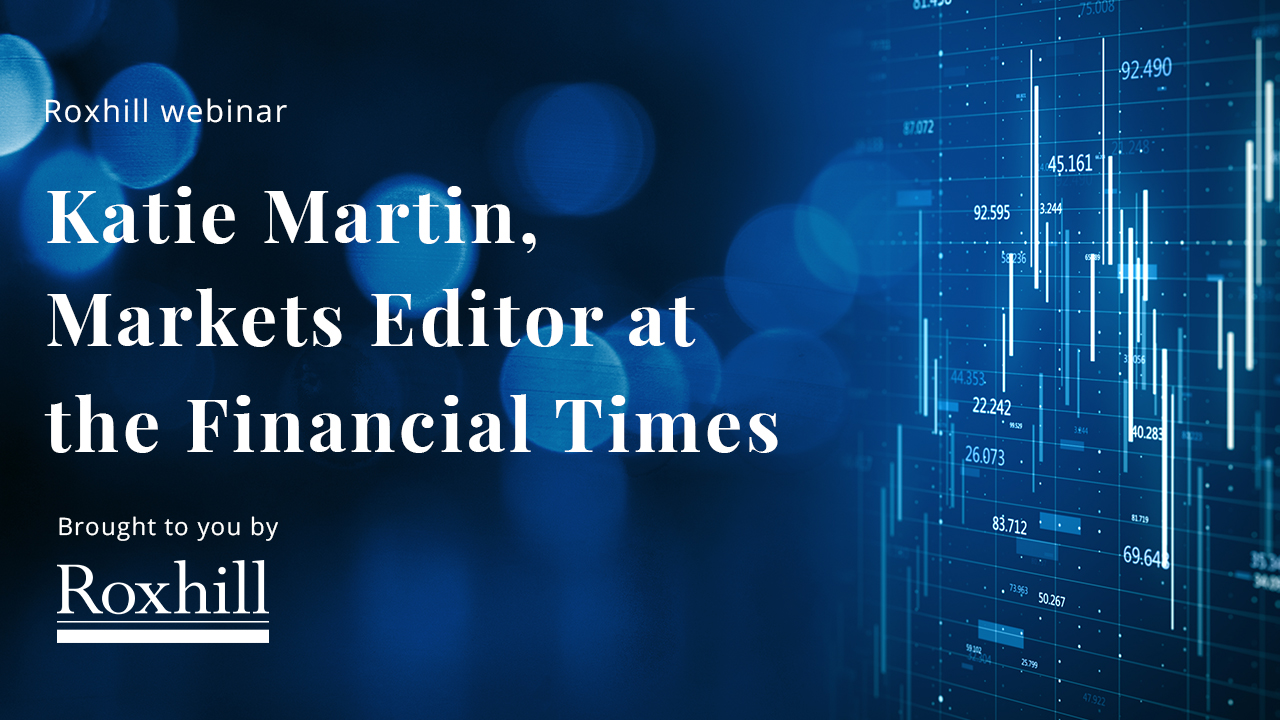 Register for our first business webinar of 2021 on Wednesday 20th January at 1:00 pm as we are joined by
Katie Martin
- Markets Editor at the Financial Times.
The Markets desk at the FT sets the agenda for global capital markets coverage in the City. Katie will discuss the ins-and-outs of charting a financial world floating on a sea of debt and the impact of the crisis, as well as flagging the issues she is interested in following this year.
The Speaker
Katie
is the capital markets editor at the FT, which she joined in 2015. She started her career in journalism at Euromoney. In 2004, she headed off to Dow Jones Newswires, writing initially for the wire about currencies before the tighter integration with The Wall Street Journal took her to writing and editing about broader markets at the WSJ. She moved to run FastFT before a shift to the markets desk.
Please contact Emilie for cancellation, transfer and substitution requests.
Please note, this session will be recorded online.
The details you provide will be processed in line with the Roxhill's GDPR obligations. For information on how we handle your personal data please see our Privacy Policy.