Roxhill Webinar: Everything you need to know about… The Times Magazine
Roxhill Media Webinar, 27 January 2021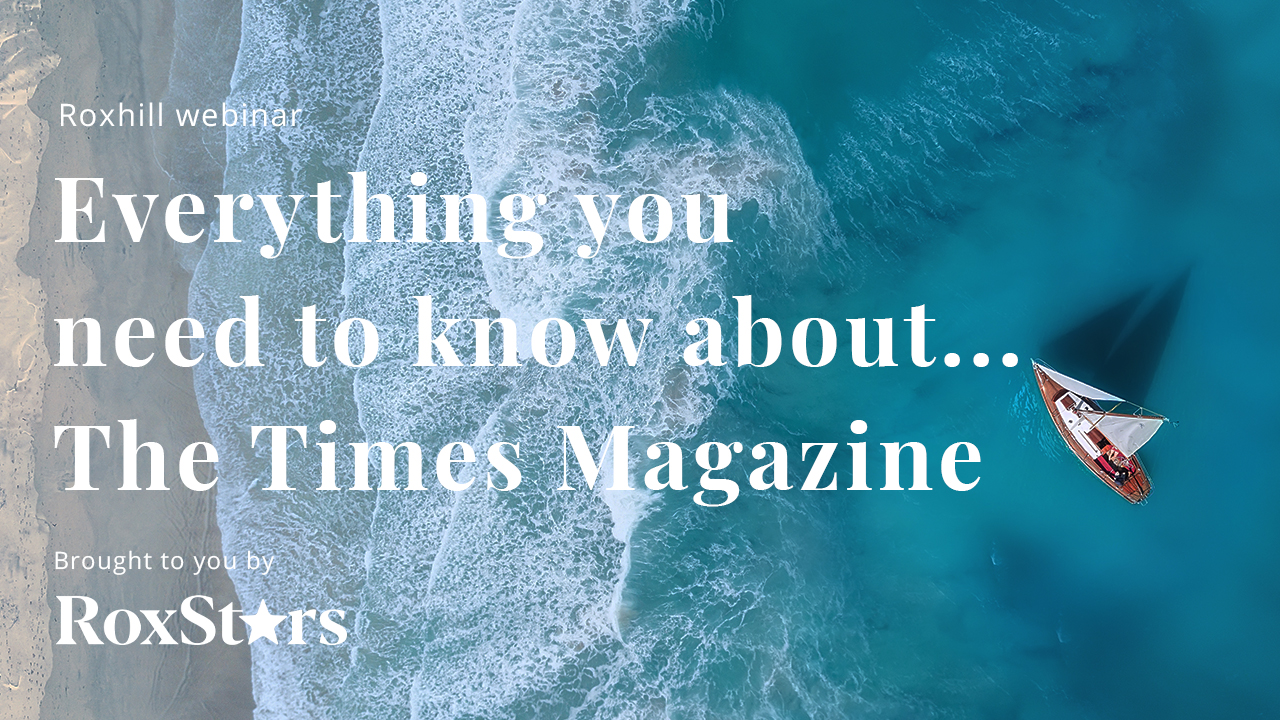 Everything you need to know about…The Times Magazine

As all titles on the newsstand deal with the third lockdown, the best way to know exactly how to pitch a publication right now is to hear it from an insider.

Join us on Wednesday 27th January at 10am as we speak to Monique Rivalland, Features Editor at The Times Magazine, who we'll be asking about the ins-and-outs of the weekly supplement; how best to get your pitch seen; and the sort of stories The Times is looking for.


Who is Monique Rivalland?

Monique is the features editor of The Times Magazine, working across the print and digital editions. She commissions trend pieces, as well as interviews with celebrities, from film stars to politicians to tech billionaires, and looks after the home and interiors pages.

She has a particular interest in stories that cover innovations or cultural phenomena, big ideas that change the way we live. Monique also commissions the more newsy Saturday Interview in the main newspaper. She started her career at The Times as a digital features assistant before becoming a commissioning editor. Prior to that she wrote features on health, lifestyle and tech for CNN.com.

Please email our events team for cancellation, transfer and substitution requests.
Please note, this session will be recorded online.
The details you provide will be processed in line with the Roxhill's GDPR obligations. For information on how we handle your personal data please see our Privacy Policy.