Roxhill Webinar: Everything you need to know about… Mariella Frostrup on Times Radio
Roxhill Media Webinar, 17 February 2021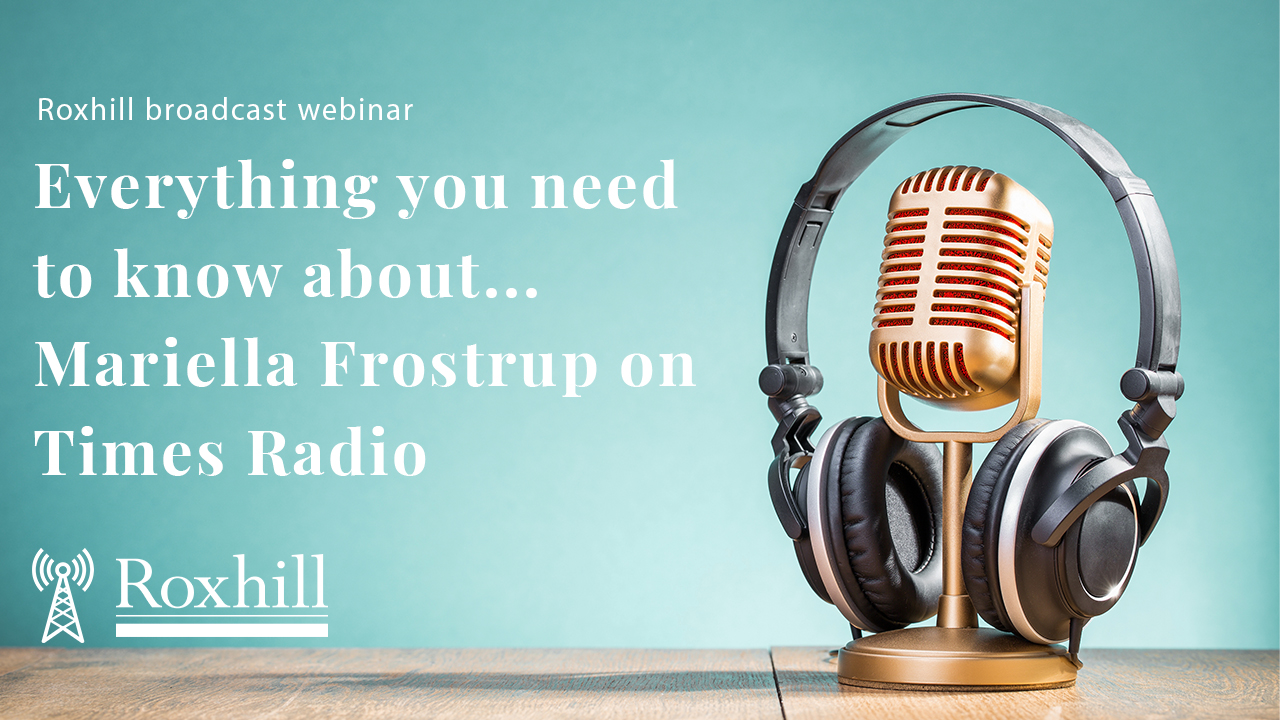 Everything you need to know about… Mariella Frostrup on Times Radio

Pitching slots for radio is a different game to print, but the coverage can be invaluable, and more impactful, for some clients. In the first of our consumer broadcast webinars, we are joined by Bessie Ephgrave, Planning Producer for Mariella Frostrup's daily show on Times Radio.

Join us on Wednesday 17th February at 10:00 to find out which social trends and interviews engage their listeners most; the guests Bessie is looking to book; and how you can get your client featured on the show.


Who is Bessie Ephgrave ?

Bessie been working on Mariella's programme on Times Radio since the launch of the station last June. The programme airs from 1 to 4pm Monday to Thursday and we focus on wide-reaching discussions on current affairs, arts and culture. Bessie started as an Assistant Producer on the programme and has recently taken on more of a planning role- booking guests for othe regular features, discussions and stand-alone interviews. Before joining Times Radio, she worked as a producer at BBC Radio Cambridgeshire and talkRadio.

Please email our events team for cancellation, transfer and substitution requests.
Please note, this session will be recorded online.
The details you provide will be processed in line with the Roxhill's GDPR obligations. For information on how we handle your personal data please see our Privacy Policy.