Roxhill Webinar: 'Slow news': inside the Tortoise Media newsroom
Roxhill Media Webinar, 23rd February 2021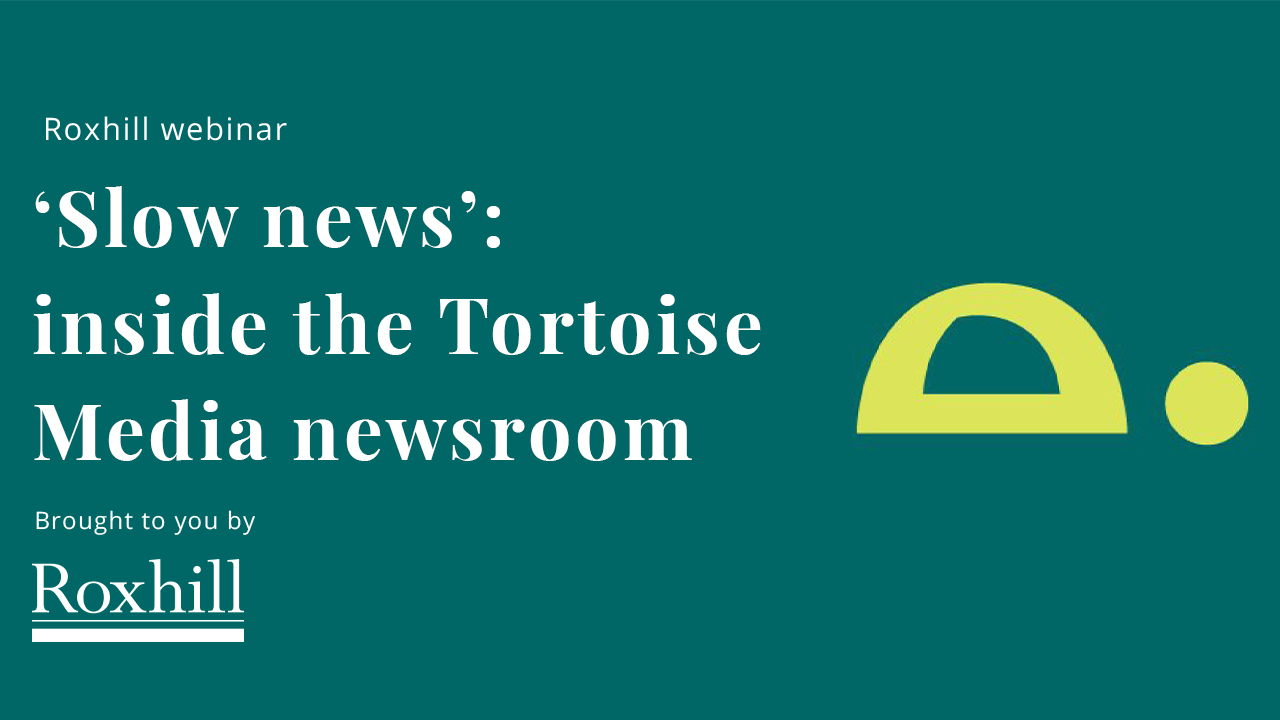 Tortoise Media's response to the challenges of the pandemic has differed from any other news organisation. From its 'slow news' agenda to the open-access editorial 'think-ins', its adapted approach has made it one of the fastest growing news brands in the UK.
On Tuesday 23rd February at 1:00pm Roxhill will be joined by executive editor Peter Hoskin and communications director Tessa Murray to discuss Tortoise's unique take on the news agenda, the evolution of the Tortoise newsroom and the opportunities for PRs to work with them.
The Speakers
Peter Hoskin
is a writer and editor who specialises in culture and technology. He has done the former writing for publications including The Times, The Times Literary Supplement, Paris Review and The Spectator and currently does the editing in his role as Executive Editor at the fantastic media startup Tortoise.
Tessa Murray
is an experienced senior communications director, committee member and trustee at Tortoise. She has extensive experience of supporting CEOs and boards with strategic communications, cultural change, stakeholder management, CSR and crisis management in several sectors – finance and banking, technology and arts.
Please contact Emilie for cancellation, transfer and substitution requests.
Please note, this session will be recorded online.
The details you provide will be processed in line with the Roxhill's GDPR obligations. For information on how we handle your personal data please see our Privacy Policy.