Roxhill Webinar: How to tell distinctive stories about the impact of the pandemic
Roxhill Media Business Webinar, 24th February 2021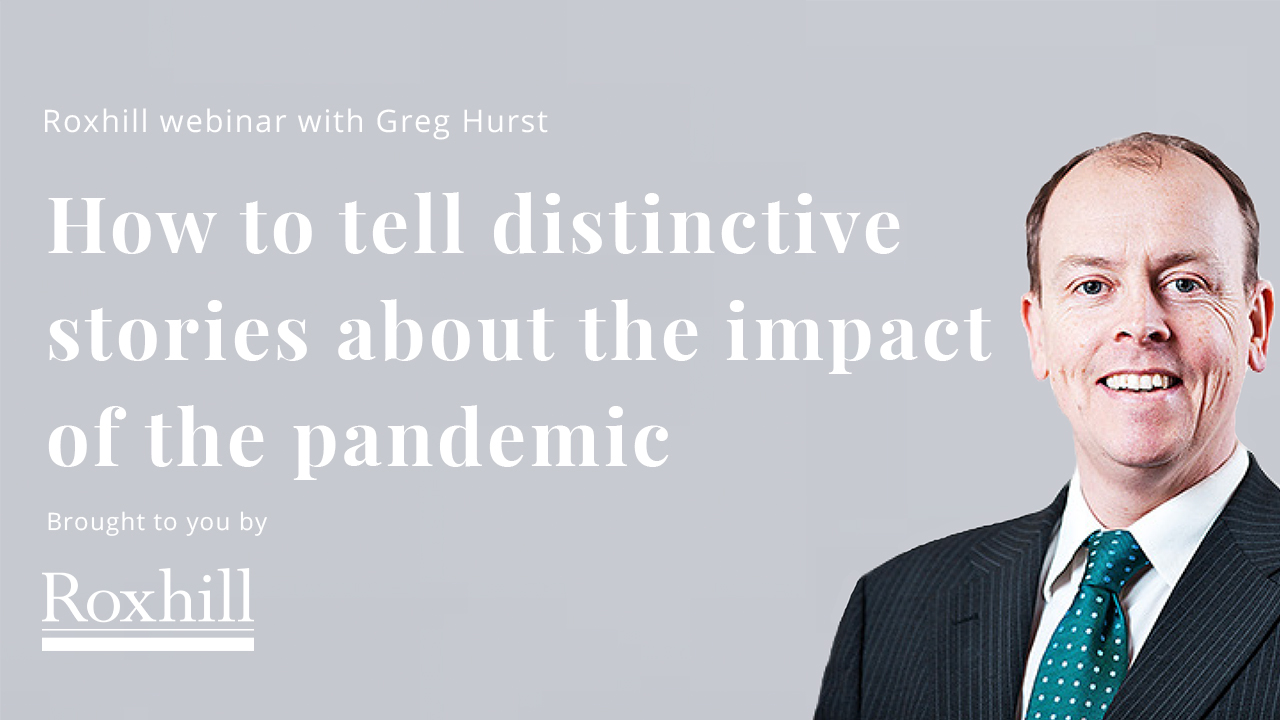 During a pandemic, telling captivating stories about organisations in the education, health, voluntary, charity and housing sectors is a huge challenge – and will continue to be as journalists start to look for relevant narratives which describe the transition out of lockdown towards normalcy.
Register for our webinar on Wednesday 24th February at 10:00 as we are joined by Greg Hurst, former Social Affairs and Education Editor at The Times to discuss how to bring fresh ideas and new insight to the conversation, and get cut-through for your clients.
The Speaker
Greg Hurst
left The Times last year after 20 years, covering beats including education, news and most recently, social affairs. Before coming to the Times, he spent 15 years as a political hack at Westminster and wrote a biography of the late Liberal Democrat leader Charles Kennedy. Greg loves to go beyond data and reports to find the human side of the stories he writes.
Please contact Emilie for cancellation, transfer and substitution requests.
Please note, this session will be recorded online.
The details you provide will be processed in line with the Roxhill's GDPR obligations. For information on how we handle your personal data please see our Privacy Policy.