Charity Journalist Moves - February 2019
News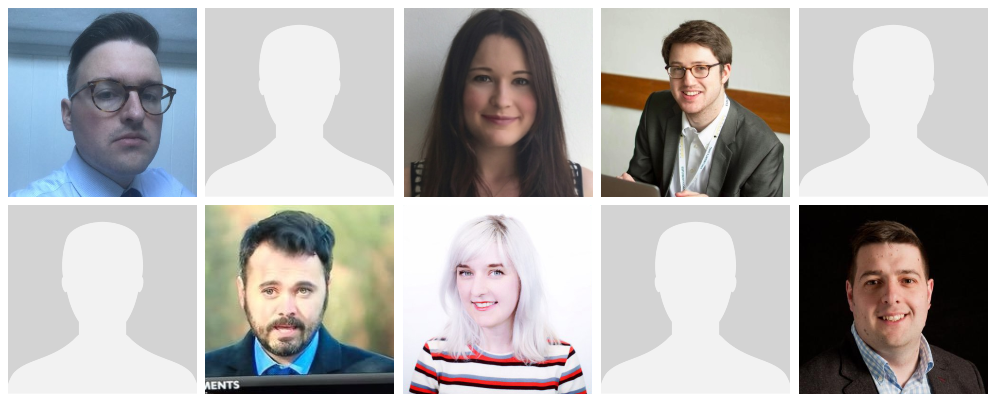 Did your database alert you of these 6 major Charity Journalist moves in the first week of February?
Keeping your press lists accurate and updated is a crucial part of making sure that you're targeting the right people, at the right time.
Just in the first week of February, we logged 6 national Charity Journalist news and alerts:
Bill Wirtz
Covers international trade, consumer policy, and politics (Germany, France, UK). Based in Luxembourg, Bill is a political correspondent on EU politics&policy for RTL Radio Luxembourg, a free-lance contributor for the Luxembourg Times, and wears many other hats for a number of other publications and radio stations.
Mary O'Connor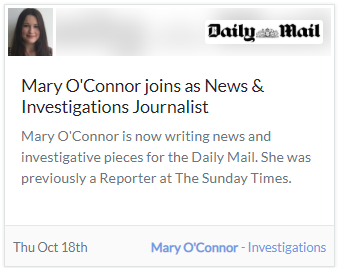 Mary is a news and investigations journalist. Interests include the web, social media and technology, worker's rights, modern slavery and exploitation, and health. Her most covered topics include film news & gossip, celebrity news, tragic death/murder stories, and Kenya.
Siobhan Morrin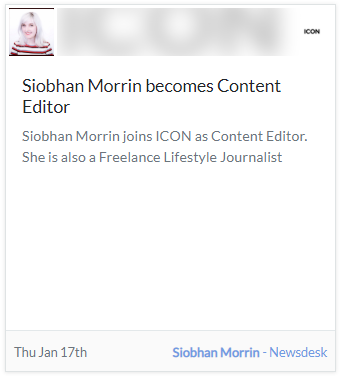 Siobhan covers culture, travel, current affairs and women. She has experience creating editorial and commercial content for audiences with differing needs in the US, UK and Europe, and has worked across journalism, copywriting and content strategy for a variety of publications and brands.
Herbert Soden
Herbert covers Gateshead & North Tyneside Councils, social affairs, and politics. He peviously covered Gateshead Council, and North Tyneside Council for the Chronicle, Journal, Sunday Sun, BBC and other media partners.
Callum May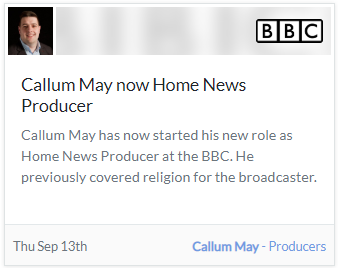 Callum is a News Producer, covering news & current social affairs. His most covered topics to date have been child abuse and religious issues.
Chris Clements
Chris is based in Glasgow, and covers news & current social affairs. He's been previously seen in: BBC, Daily Mirror, Scottish Daily Record, Kilmarnock Standard, Airdrie & Coatbridge Advertiser, Ayrshire Post, Stv News, Cumbria Crack, The Advertiser-Gleam.
If you're trying to engage with Charity Journalists or Editors, out-of-date information is no help. With Roxhill, that is never a fear. Only Roxhill delivers Journalists Alerts – 5 days a week.

Roxhill Media can help you find these media updates; get insights into journalist interests and create bespoke contact lists on ALL Business writers in less than 10 minutes.