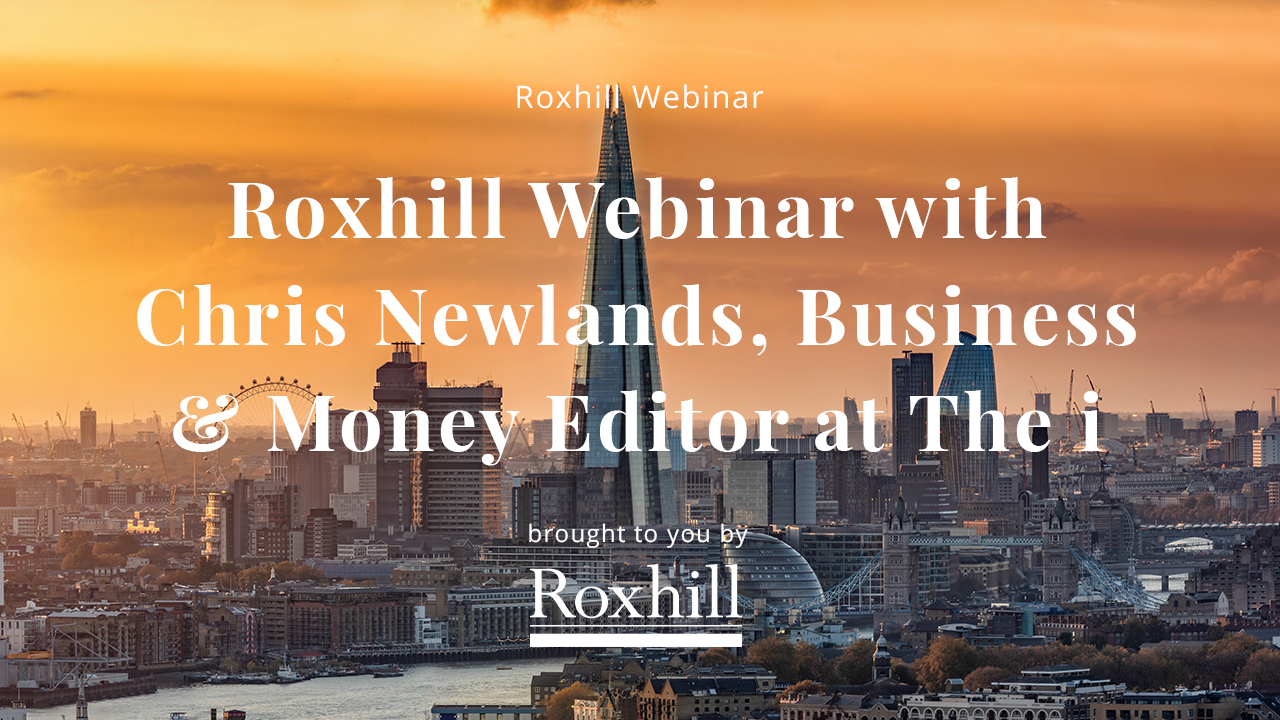 Register today for our free webinar with Chris Newlands, Business and Money Editor at The i on Thursday 10th December at 11:00 am.
Chris joined The i earlier this year after editing Financial News and FTfm. He will discuss the ins-and-outs of covering financial news during the crisis as well as flagging the topics he is interested in following in 2021.
This event has passed.
Please contact Emilie for cancellation, transfer and substitution requests.
Please note, this session will be recorded online.
The details you provide will be processed in line with the Roxhill's GDPR obligations. For information on how we handle your personal data please see our Privacy Policy.