Roxhill Webinar: Life on the property desks during Coronavirus
Roxhill Media Property Webinar, 14 April 2020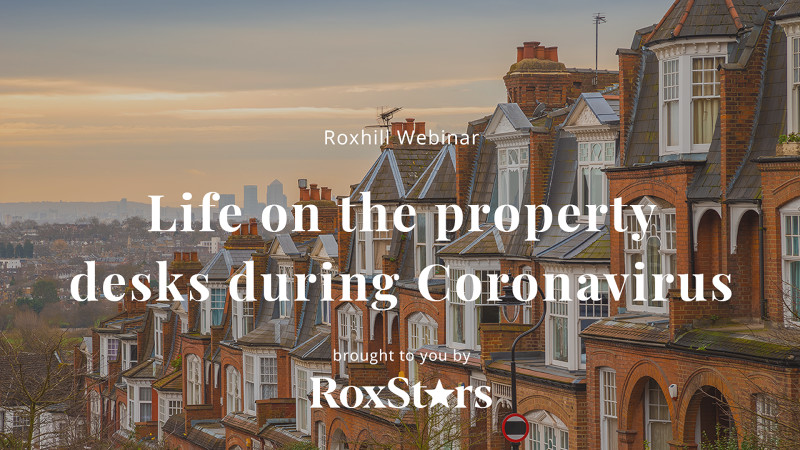 Join
Helen Davies
- property editor at The Times and The Sunday Times,
Isabelle Fraser
- property editor at The Telegraph, and
Mark Palmer
- property editor at The Daily Mail for a discussion on:
Life on the property desks during Coronavirus
Join our webinar with leading national property editors to discuss how they are dealing with coverage during the lockdown, and how you can best work with them.
Register for our webinar and participate in the chat, ask questions and gain insight into how you can be better prepared to pitch and secure coverage in the current climate.
The Speakers
Helen Davies
is the property editor of The Times and The Sunday Times. She is interested in writing about how we live, where we live and why it is important. She has campaigned on issues of cladding, better-quality new homes and the planning crisis, as well as successfully launching and editing the annual Sunday Times Best Places to Live list.
Isabelle Fraser
is property editor for The Daily Telegraph. Isabelle has been Property Editor with the publication since 2018 and covers topics ranging from the best commuter towns outside London to a look inside the houses of well-known figures from Lawrence of Arcadia to Pre-Raphaelite artist Dante Gabriel Rossetti.
Mark Palmer
has written for national newspapers and magazines for more than thirty years. He was formerly with the Daily Telegraph and is now with the Daily Mail.
Book your place today:
Please note, ticket sales will end at 2pm on Tuesday 14th April
Please contact our events team for cancellation, transfer and substitution requests.
Please note, this session will be recorded online.
The details you provide will be processed in line with the Roxhill's GDPR obligations. For information on how we handle your personal data please see our Privacy Policy.