Roxhill Webinar with Ruth Sunderland, Business Editor at the Daily Mail
Roxhill Media Business Webinar, 01 July 2020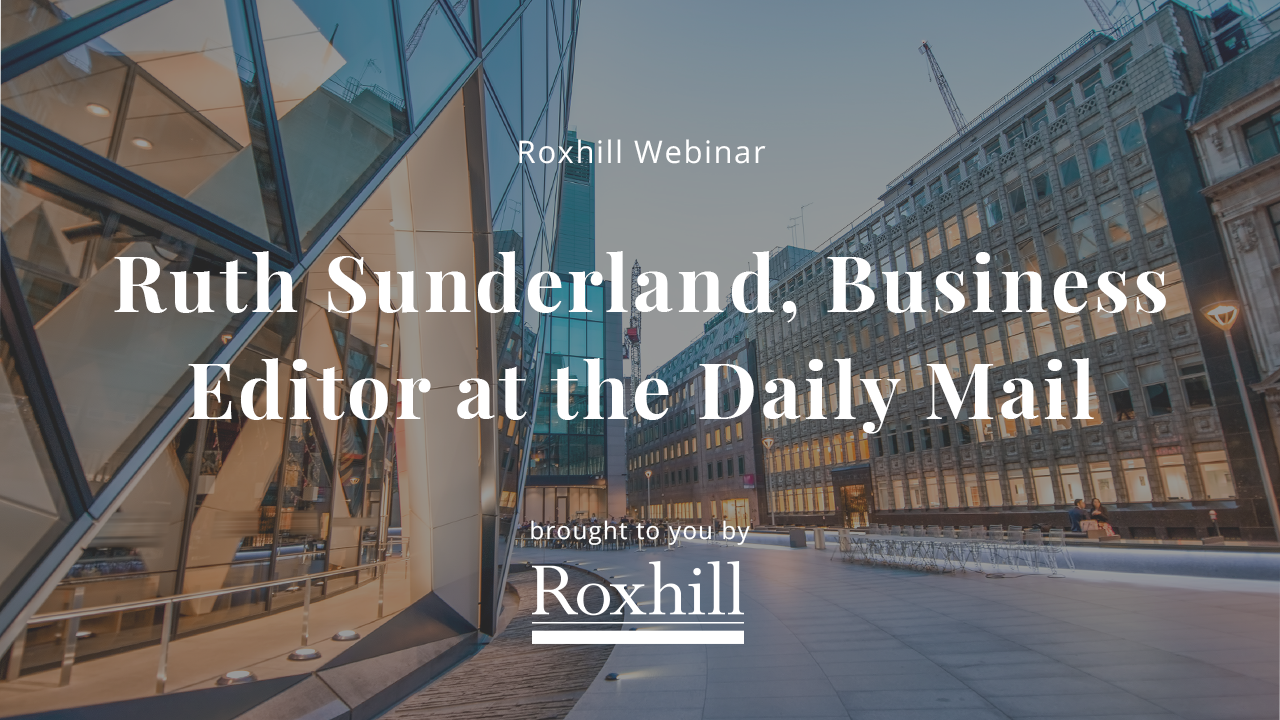 Join
Ruth Sunderland
- Business Editor at the Daily Mail, for a discussion on how the Daily Mail are responding to the challenge of lockdown and how the crisis is impacting the business news agenda.
Register for our webinar and participate in the chat, ask questions and gain insight into the communications challenges posed by the crisis.  
The Speaker
Ruth Sunderland
is one of the UK's leading financial journalists. She has produced a long list of big name interviews, including Ben Bernanke, former chairman of the Federal Reserve, along with weekly comment columns on business, investment and economics in national newspapers for more than a decade.
Register now
Register for your free place today.
Please contact our events team for cancellation, transfer and substitution requests.
Please note, this session will be recorded online.
The details you provide will be processed in line with the Roxhill's GDPR obligations. For information on how we handle your personal data please see our Privacy Policy.