Roxhill Webinar with Dan Hyde, Assistant Editor at The Mail on Sunday
Roxhill Media Business Webinar, 24 November 2020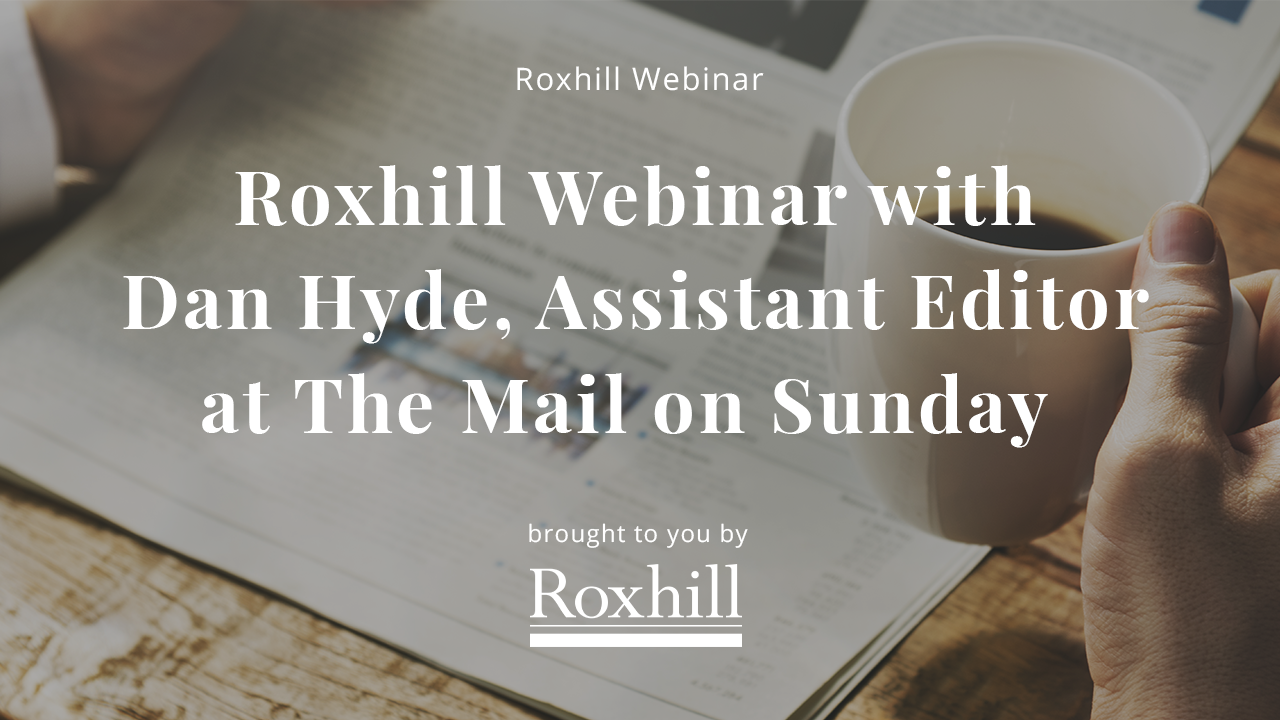 We are joined by
Dan Hyde
- assistant editor at The Mail on Sunday.
Register now for our free webinar with Dan, who heads up business coverage at The Mail on Sunday at 2:00 pm on Tuesday 24th November.
Dan will discuss how he has approached the business agenda during lockdown and the key issues he will be looking at in 2021. There are a number of new hires on the business desk at The Mail on Sunday and we will be asking Dan how the team is going to be set up to cover the ongoing crisis.
The Speaker
Dan Hyde
is the assistant editor at The Mail on Sunday.
Dan has a background in campaigning and investigative journalism, having previously worked at the Daily Mail as Money Mail Editor and at The Telegraph, where he was Consumer Affairs Editor.
Register now
Register for your free place today.
Please contact Emilie for cancellation, transfer and substitution requests.
Please note, this session will be recorded online.
The details you provide will be processed in line with the Roxhill's GDPR obligations. For information on how we handle your personal data please see our Privacy Policy.