On the panel:
Tracey Boles: Business Editor for The Sun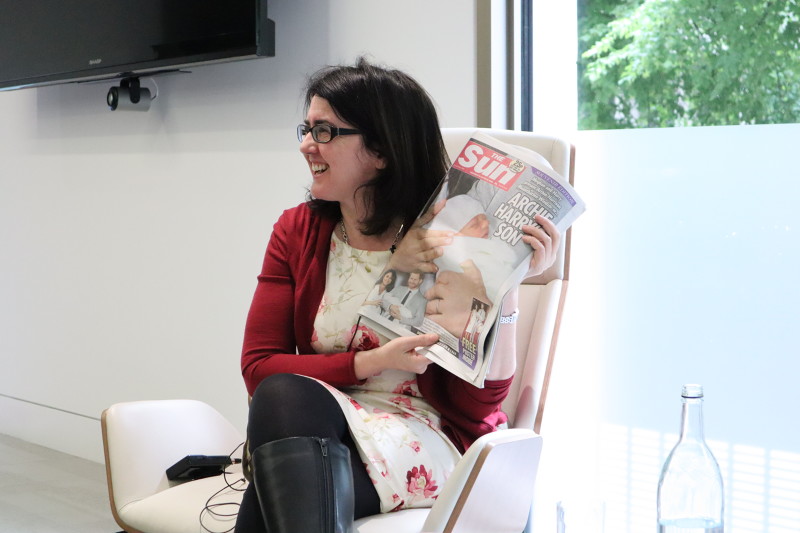 Key points raised:
The business editor has 9 stories to fill each day:
Each day varies at The Sun, and some days are easier than others. Visuals are really important and helpful when trying to secure coverage.
"I'm doing the same as all the other business sections, but with a Sun twist. We'll be thinking 'is it a big company?', 'is it saying something interesting?', 'is it listed?', 'has it been in crisis?' – you make that judgement very quickly."

The best time to reach Tracey for securing coverage is in the morning, or the night before. Conference is at 12 pm, so pitching needs to be done before noon (8 am – 11.30 am).
"If you want The Sun, I'd really recommend going Friday for Saturday, or Monday for Tuesday. Everything happens mid-week, and Thursdays I'm spoiled for choice, but tomorrow there will be nada."


Pitch the stories that will touch the readers
"Readers are very interested in anything that intersects with their finances – cars (petrol), retail, banking, pensions & mortgages, travel, food & drink, utilities / smart meters, etc."

"I will go where the news is. I would say over the past 18 months it's been retail and cars. Anything along those lines is a great match with the readers. I will revisit these themes time and time again."
* There's a particular interest in educational angles for The Sun's readers
* The average online readership age is about 40, while on paper it's 51
* The Sun has a 1.4 million distribution rate, averaging at 4 million in readership
* It's important to note that readership at The Sun is about 45% women


Tracey often liaises with the Newsdesk for who gets which stories
The team at The Sun is fairly small, and certain sections operate with a team of one.
"I work more closely with the News Editors. I wouldn't assume that I work closely with any particular team because that just doesn't happen in papers."

"There's some personal finance in my background, so if you've got something to do with mortgages and pensions, I will do that for you."

"Dan Jones deals with consumer affairs. If you've got a hardcore consumer story, then go to Dan."
You've heard this a million times, but the subject line is key
General guidelines for a pitch that lands right:

Snappy subject line that captures the eye
Access to a chief executive
Good photo or graphics

"If someone delivers that, they've more than done their job. That's all I need – it sounds easy but I rarely get those things."
Thank you to Tracey Boles and those that joined us, and to Instinctif Partners for hosting us.
Alex Northcott, CEO at Roxhill Media


About Alex Northcott
Alex Northcott is the CEO at Roxhill Media. Alex founded Gorkana in 2003 and sold the business to Durrants in 2010, which became the Gorkana Group. In 2015 he set up Roxhill Media, the next generation media database. He has over 18 years' experience in the PR industry having worked at Morgan Stanley and JP Morgan.

Request a free trial today and learn how Roxhill's topic led media database can help you effectively target journalists and news outlets around the world.